This page lists the vocalists who have performed songs written by Yuki Kajiura.
---
Projects
Kalafina – A project started by Yuki Kajiura in 2007 for the main themes of the seven films in the Kara no Kyoukai series. The first two vocalists revealed were Keiko Kubota and Wakana Ootaki, both vocalists in the FictionJunction project. Later, Maya Toyoshima and Hikaru Masai were identified as the third and fourth vocalists. Kalafina was disbanded after 12 years of activity, on March 13, 2019.
Click here for more information.
FictionJunction Project – Yuki's solo project which involves Kaori Oda, Yuuka Nanri, Asuka Kato, Yuriko Kaida, Wakana Ootaki and Keiko Kubota. Their music has been heard as OP/ED and insert themes of Tsubasa Chronicle, El Cazador, Elemental Gelade and other more recent animes.
Click here for more information.
See-Saw – Began in 1993 as a three-member group consisting of Yukiko Nishioka, Chiaki Ishikawa and our Yuki Kajiura. In April 1994, Yukiko left the group to continue her writing career. From 1995 until 2001, the group was separated. and continue from 2001 to August 2005 with their last work being single Kimi wa Boku ni Niteiru. Officially, the group is still in activity. Since this date, Chiaki has been doing solo career.
Click here for more information.
---
Others
Saeko Chiba – Yuki Kajiura's collaboration with the seiyuu/singer Chiba Saeko between 1999 and 2005, which released 7 singles and 2 albums.
Click here for more information.
---
Individual Vocalists
Click to Navigate:
Aimer | Arisaka Mika | ASCA | Bindiger Emily | Chiba Saeko | Cumberbatch Tulivu-Donna Lynn | Curtis Emily | Dorn Margaret | Fion | Hayashibara Megumi | Hikita Kaori | Hisakawa Aya | Inoue Marina | Ishikawa Chiaki | Isono Tarako | Itoh Eri | JUNNA | Kaida Yuriko | Kanda Sayaka | Kato Asuka | Kawase Mikihiko | Kennedy Clara | Kikuchi Mika | Kondo Mihoko | Koshimizu Ami | Kubota Keiko | Kuwashima Houko | LiSA | Luna Haruna | Lyons Deb | Makino Yui | Masai Hikaru | Minami Omi | Miyamura Yuko | Nanri Yuuka | Nishina Kaori | Oda Kaori | Ogawa Noriko | Okina Reika | Ootaki Wakana | Sara John Jr | Shaylee Mary | Sayuri | Seki Tomokazu | Shuri | Yuri Kasahara (Shinada) | Strother Joelle (Joelle) | Takashima, Hinano | Tanaka Remi (REMI) | Tanaka Rie | Tokyo Konsei | Tomaru Hanae Toyoshima Maya | Wakatsuki Sara | Yoshida Akiko (KOKIA)
---

Aimer is only known under her stage name which is the verb "love" in French. Grown with music, she lost her voice following an over-usage of her vocal cords at the age of 15. She came back some years later with her husky and unique voice she's now renowned for. Aimer made her major debut in 2011 with the single "Rokutousei no Yoru", ending theme of the TV anime series "No. 6." Shy in appearance and known for performing without artifice, it was only in late 2016 that she revealed her face for the first time in public with the song "Chouchou Musubi" that became a hit, reaching #1 on iTunes Charts.
Aimer has a large discography with more than 150 songs in 6 solo albums and more; frequently featuring a great line-up of composers and artists such as Hiroyuki Sawano, Mao Abe, Taka, Yoko Kanno.
Aimer started working with Yuki Kajiura with her song "Hana no Uta", and later "I beg you" and "Haru wa Yuku", each theme songs for each of the 3 Fate/Stay Night Heaven's Feel movies, and all 3 songs had high oricon chart rankings. After releasing "Wonderland" composed by Yuki Kajiura as album song in her album "Walpurgis" (2021), Aimer is having yet another major appearance in TV series Kimetsu no Yaiba season 2 2nd-cour (2022), with OP and ED songs, of which the ED, "Asa ga Kuru" is composed once again by Yuki Kajiura. She also appeared live recently in Yuki Kajiura LIVE Vol. #15 & Vol. #16, singing the aforementhioned songs by Y.Kajiura.
Official Site | Youtube Channel | twitter
Arisaka, Mika
有坂美香 Born June 28, 1974

Mika Arisaka is a Japanese-American Singer and vocalist. She is a member of Reggae Disco Rockers and also has a solo career. With Yuki, she performed the second ending theme of Mobile Suit Gundam SEED Destiny "Life Goes On" as well as "Toki no Sabaku". The single Life Goes On was ranked top in Oricon daily single chart on first day of its release, and later ranked fourth in Oricon weekly single chart that same week. JVC Official Site
ASCA
大倉 明日香 Born September 5, 1996

Asuka Okura known as ASCA was remarked for the first time as a high school student, during the 5th "Animax Anison Grand Prix" (2011), an annual and famous competition. She made her debut in the industry in 2013 with the single "Prime number ~Kimi to Deaeru Hi~" used as the 2nd ED theme for "The Pet Girl of Sakurasou". Following this, she went on hiatus to focus on her studies before making her return in 2016 with the single "KOE", used as the 2nd ED Theme for "Fate/Apocrypha". Later in 2020, her single "RESISTER" used as the OP theme of "Sword Art Online: Alicization Season 2" was downloaded over 100,000 times and has become a gold certified-hit. Often working regular composers Ryosuke Shikenaga or Saku, ASCA has written several lyrics of her songs. She has also performed with talents such as Takanori Nishikawa or Ayasa and worked with well-known composers like Daisuke Kikuta, Hiroyuki Sawano. ASCA collaborated with Yuki Kajiura with the song "Hibari" used as the ending theme of TV anime series "Lord El-Melloi II's Case Files -Rail Zeppelin- Grace note" (2019) and performed it for the first time live during "Yuki Kajiura LIVE vol. # 15 ~ The Junctions of Fiction 2019 ~ (Aug 17)". ASCA performed the song "Kimi ga Mita Yume no Monogatari" written by Yuki Kajiura, used as theme of the Special Episode of El-Melloi II, intially being the vocal version of "starting the case: Rail Zeppelin" from the TV anime soundtrack. The song was released with an EP including " Hibari -winter whisper version-".
Official Site | Youtube Channel | twitter | instagram | facebook
Bindiger, Emily
Born May 10, 1955

Yuki's most prominent English vocalist. She lives in New York, and performs in an a-capella group known as The Accidentals. She has been heard in .hack//sign, on Fiction, in El Cazador de la Bruja, and Pandora Hearts. A song, ending theme of the flash story 'Xenosaga: a Missing Year' published by Namco, was sung by Emily, but wasnt released untill 2011, on Yuki's Fiction II, with the title "My long forgotten cloistered sleep". Emily performed with Yuki on her visit to Anime Expo in 2003.
Official Site

Chiba, Saeko
千葉紗子. Born August 26, 1977

Originally a part of Nansho along with Nanri Yuuka, she and Yuuka became a duo known as Tiaraway, active from 2003-2005. Yuki has been writing and producing Saeko's albums for several years, and is most well known for her most recent single (2004), Sayonara Solitia, the ending theme for Chrono Crusade which can also be heard on her album, 'Everything'.
Official Site

Cumberbatch, Tulivu-Donna Lynn
Birth date unknown

Tulivu is her African name, and her father, the baritone saxophone player Harold Cumberbatch, named her Donna Lynn. She received a professional formation and sang in choirs in school and church. She has sung in West Africa, Europe, Canada, and the Caribbean, but mostly in New York. Donna Lynn sang Lullaby for Yuki in the Japanese version of FICTION but also for another composer: Yoko Kanno. Now, Tulivu is working with the Harlem Renaissance Orchestra, the Ray Abrams Big Band, the Cliff Smalls Septet, the Brooklyn Repertory Ensemble, and her Magnificent Trio.
Official Site

Curtis, Emily
Birth date unknown

Emily Curtis, a New York City native singer and song writer, began studying music in early childhood and studied the piano at the High School of Performing Arts, where she also played cello and bass in student orchestras. Later, in college, she also learned playing guitar and composing songs. In 1999, Emily released her independent CD, "Radiate", while in 2002 her second, self-titled album. Outside of United States, Emily Curtis collaborated with the japanese composer Yoko Kanno on the "Ghost in the Shell: Stand Alone Complex 2nd GIG" soundtrack, as well as with Yuki Kajiura by singing the ending theme, "maybe tomorrow~ending medley", for the video game "Xenosaga Episode III: Also sprach Zarathustra". Official Site

Dorn, Margaret
Birth date unknown

Leader of The Accidentals, wherein Emily Bindiger belongs to, Margaret sings, writes and composes music. She does a lot of live performances with her group. She performed the background vocals for other artists notably in the album One Heart sung by Celine Dion. She is the choir director and a soloist for the Downtown Messiah. We can hear her voice in Xenosaga II Movie scene soundtrack. Official Site

"Fion" is Yuki Kajiura's pseudonym when singing in her songs, usually as background but in some cases main vocal. Little information could be found about the vocalist, so it was suspected by some members of the community that Fion may actually be Yuki Kajiura herself based on her name and voice. Her true identity was unconfirmed until the discovery of Yuki Kajiura's twitter account in early 2010, with the username Fion0806 – containing both the name of the mysterious vocalist along with Kajiura's birth date. On September 9 2010, Yuki officially revealed in her blog that she was the owner of the twitter page. As Fion, she has performed in Madlax (open your box, cannabinoids, saints), Mai Hime (Mezame), Tsubasa Chronicle (Play the game, Sacrifice), El Cazador (Place of Eternity), Kara no Kyoukai OST 1, and provided backing vocals in Velvet no Inori and Toki no Sabaku.
Official Site | Official Blog | Official Twitter (Fion0806)

Hayashibara, Megumi
林原 めぐみ Born March 30, 1967

Megumi is a Japanese voice actress, singer and radio personality. She is best known for her roles in Neon Genesis Evangelion (Rei Ayanami), Cowboy Bebop (Faye Valentine) and Slayers (Lina Inverse). Her sole collaboration with Yuki is "Daikirai" from her 11th studio album "Center Color". Official Site

Hikita, Kaori
引田香織. Born March 5, 1986

Kaori Hikita began her career as a Japanese singer with two singles composed by Yuki: Michiyuki (ending theme of Loveless) and Egao no Wake (opening theme of Shonen Onmyouji). She sings the ending themes of the OVA Tales of Symphonia and the anime Hatenkou Yuugi (Dazzle). Her most recent collaboration with Yuki is the ending theme of the anime Amatsuki, Namae no Nai Michi.
Recently, Kaori has started singing in some small live shows, accompanying herself on piano. She is currently part of a group formed in 2012 called TORINONE, providing vocals alongside Hiroshi Kumamoto (percussion) and Kenji Mizuki (piano). They released their first album, Hare Nochi KINEMA, in 2013.
Official Web Site | Official Blog | TORINONE Official Site | TORINONE Official Facebook | Japanese Wikipedia entry

Hisakawa, Aya
久川綾. Born November 12, 1968

Aya Hisakawa is a Japanese seiyuu and singer.She is best known for dubbing Sailor Mercury in "Sailor Moon".
Aya dubbed the characters of Chloe, Limelda Jorg and Jody Hayward from the anime Noir, Madlax and El Cazador de la Bruja , for which Yuki composed the music. She performed the Japanese version of "secret game": Himitsu (included in the NOIR blanc dans NOIR album), composed by Yuki.

Inoue, Marina
井上麻里奈. Born January 20, 1985

Winner of Sony's "Gonna be a Star" contest. The prize was a starring role in the OVA 'Le Portrait de Petite Cossette' and getting to sing the ending and insert songs 'Houseki' and 'Ballad', written by Yuki Kajiura. Since then she has voiced many minor roles in various animes.

Ishikawa, Chiaki
石川智晶 (originally 石川知亜紀). Born March 29, 1969

Changed her name from 石川 知亜紀 (same pronunciation) in 2005. She is the singing half of the current See-Saw. Her voice has been heard extensively in the background music of the .hack// series, as well as two ending themes for Gundam SEED and Gundam SEED Destiny. In 1999 she released a 6-track 6 CD under the name Somali, "Magnolia", and in 2003 released a CD album "Inner Garden". Since 1994 she has written songs for other vocalists, and since 2003 has been writing songs for anime, including 'Uninstall' from Bokurano, and released 3 full albums and a mini-album. She attended Anime Expo 2007 where she performed solo, and also opened for Yoko Kanno at Otakon 2013 and has appeared at C3 in Hong Kong and Animelo Summer Live in 2006, 2008-2012. She has also done solo live shows in Japan since 2012.
Official Site

Isono, Tarako
磯野鱈子. Born December 17, 1960

Not only a seiyuu, Tarako is also a singer and songwriter. She was born in Ota (Gunma Prefecture) and is working in Troubadour Musique Office. In the anime NOIR, she dubbed Altena. Among all the songs composed by Yuki, only one is performed by Tarako : lullaby – japanese version in 2001 on NOIR blanc dans NOIR. She has released 10 albums and her last one was in 1995, entitled Wai. Official Site: Troubadour Musique Office

Itoh, Eri
伊東恵里. Birth date unknown

Eri Itō is an actress and singer. Eri started singing when she was two years old and was taught by her mother. She studied in the Musashino Academia Musicae, which is one of the most prestigious music conservatories in Japan. After graduating, she joined the Shiki Theatre Company.
As an actress, she starred in the musical adaption of the novel Song of Bernadette, My Fair Lady, and Rosalie, among others. She was also the dub voice of Belle from Beauty and the Beast, and the singing voice of Mary Poppins and Mulan from their respective movies, and has also narrated several documentaries and commercials.
As a solo singer, she has released 2 albums, Say and Lonely with You (one song composed by Kajiura), and has collaborated with various Japanese artists. Her voice can also be heard in "Sona Mi Areru Ec Sancitu" from Sega Saturn game Panzer Dragoon Saga, and "Anu Orta Veniya" from Panzer Dragoon Orta for Xbox.
With Kajiura, she has sung in the soundtracks for Tsubasa Chronicles, Xenosaga Episode III, Pandora Hearts, Rekishi Hiwa Historia, Puella Magi Madoka Magica, and Fate/Zero, as well as Kajiura's second solo album Fiction II. She was also a guest in Yuki Kajiura Live Vol. 2, 6, 8, and 9. Official Blog

JUNNA began her singing career as the lead vocalist of Walküre, the idol group from the TV anime series Macross Δ. At the age of 14 years old, she was the youngest singer to debut in the famous franchise. Their first single "Ichido Dake no Koi Nara" used as the OP of the anime attracted 10,000 persons to the free mini-live concert, and as of today, has reached 20 million views on the official youtube channel. A lot of their songs have become hits, charting in the Oricon charts such as their first album at #2 and their second album at #3 in the weekly charts. Both certified gold discs, the first album was rewarded "animation album of the year" at the 31st Japan Gold Disc Award. As a solo singer since 2017, JUNNA has released 5 singles, 1 mini-album and 2 albums as of 2021. Quickly after her solo debut, she performed a live tour in Tokyo, Nagoya and Osaka. Her first single "Here" was used as the first opening theme of TV anime series "The Ancient Magus' Bride". Her song "Umi to Shinju" as well as its english version "the sea and a pearl" were composed by Yuki Kajiura, both included in her 5th single, and used as the OP of TV anime "Fena: Pirate Princess".
Official Site | JVC page | Youtube | twitter | instagram | tiktok

Kaida, Yuriko
貝田由里子. Born November 1, 19xx

Trained at Kunitachi College of Music, after graduation, she became a studio/live musician, providing vocals and backing chorus to numerous artists in record studios and on tours. Yuriko Kaida is a long-time Kajiura vocalist, they first met on NOIR project in 2001. Indeed, she is the singer of the songs which made Yuki break into the anime world : Canta per Me, Lullaby and Salva Nos. Whether it be on the chorus or as a main vocal, it is not rare to hear Yuriko Kaida's voice into Yuki's works. She is also performing in Yuki Kajiura LIVE vol.#1, 2, 3 and will sing in the fourth one this summer. In addition, she has composed some of the theme songs of Medabots and Ojamajo Doremi. On FictionJunction's latest release, Everlasting Songs, she performs lead vocals on "here we stand in the morning dew" (originally performed by Saeko Chiba in Everything ) and "Himitsu" (originally performed by Aya Hisakawa in NOIR blanc dans NOIR), as well as providing backing vocals throughout the album.Twitter Account

Kanda, Sayaka
神田沙也加. Born October 1, 1986, in Tokyo


Sayaka Kanda was born in Setagaya, Tokyo. She is the only child of actor Masaki Kanda and Seiko Matsuda. In 1999, while a student at a Japanese school in Los Angeles, she appeared in Bean Cake, a short film which won the Palme d'Or du court métrage at the 2001 Cannes Film Festival. Kanda has attended Tokai University. She made her NHK Kōhaku Uta Gassen debut in December 2011 singing "Ue o Muite Arukō" alongside her mother. In July 2012, Kanda debuted as a voice actress on TV animation Good Luck Girl!, which led her to be cast as Anna in Japanese version of Disney's Frozen, for which she won 9th Seiyu Awards for Best Lead Actress. Sayaka Kanda has released 4 singles and 2 albums as solo artists. In April 2014, she formed a duo called TRUSTRICK with guitarist Billy and have released 3 albums since then. Kanda appeared as a special guest in the Alan Symphony Concert from December 20th, 2014 alongside Tibetan Chinese diva Alan Dawa Dolma and they sang a song originally performed by Alan titled "Kaze no Tegami" (Letter in the Wind).
She has been quite active as an actress on films (7), TV dramas (5), and mostly on stage plays (20) since her debut. She has also done voice acting on 2 TV anime, and 3 animated films and has written some lyrics for her mother's songs. For Sword Art Online Ordinal Scale movie, she voiced Yuna and performed 5 song of that character, 3 of which (longing, delete, smile for you) were composed by Yuki Kajiura.
Sayaka Kanda, was sadly found dead on December 18 2021 after falling from the 20th floor of a hotel, with investigation still ongoing (source). Yuki Kajiura, and Remi reacted to the  sad news with messages (1, 2, 3)
Official Blog | Official Site (solo) | Twitter | Instagram | Trustic Official site

Kato, Asuka
加藤あすか. Born August 28, 1981

As a singer, she participated in the FictionJunction project, and performed everlasting song, an insert song of the anime Erementar Gerad. The only single of FictionJunction ASUKA, everlasting song was released in July 2005. Among the four versions of the song contained in the single, there is a Japanese version instead of the english one heard in the anime. As a songwriter and singer, she released a maxi single called Daisakusen! in August 2000 and another one a.i. in February 2001. She is working now under the name Aira Yuuki (結城 アイラ), and shares a radio program with Yuuka Nanri. Her latest apperances as ASUKA were on Yuki Kajiura lives vol. 9 Shibuko Special and vol. 10 Kaji Fes. Her second song (but not under the name FJ ASUKA) with Yuki was "Mada Dame Yo" for the third Madoka Magica movie Rebellion. Official Site | Blog Site | Myspace Account

Kawase, Mikihiko
川瀬幹比虎. Birth date unknown

Born in Tokyo, Mikihiko is a solo tenor and has performed songs by Bach, Haydn, Mozart, and various gospel songs. He became popular in opera after performing in "La Bohème", "Carmen", and "Cavalleria Rusticana", and has recieved praise for his performance of Gustav Mahler's "Das Lied von de Erde". Mikihiko's only collaboration with Yuki Kajiura so far is Tears fall in my heart from the TV drama 15sai no Shiganhei. The song was released in Yuki's album The Works for Soundtrack. Official Site

Kennedy, Clara
Born March 12, 1983 in New York, US

The cellist Clara Kennedy, a native of Wichita, Kansas and 2005 graduate of The Juilliard School, began playing the cello at age ten. She has studied with Leslie Moye, Eugene Kim, and Joel Krosnick, who was her private teacher at The Juilliard School. Clara was seated principal cellist of The Juilliard Orchestra and played under conductors such as Otto Werner-Mueller, James DePreist, Raymond Leppard and Gerard Schwarz. She performed and collaborated with artists of varied mediums, from Shortbus' Scott Matthew and Justin Bond of Kiki and Herb to Wynton w/ Strings alongside Wynton Marasalis' Quintet.
She is a contributing member of the multimedia performance art collective Ditch Productions, composing and performing in multimedia productions with fellow Juilliard graduates. She recently returned at her homeland to perform in multiple concerts at The Chamber Music at The Barn concert series. In her first collaboration with Yuki Kajiura she did the main vocal for the Fiction II song "I swear". My space

Kikuchi, Mika
菊地 美香 Born December 16, 1983

Mika Kikuchi is a Japanese actress and voice actress. She's best know for her role as Mokona Modoki in Tsubasa Chronicles and xxxholic. She sang her own version of "Hoshi ga Kanaderu Monogatari", composed by Yuki, from the anime Mai Otome.

Kondo, Mihoko
近籐未穂子, Born April 22 , 1990

Mihoko Kondo is a Japanese actress and singer, best known for playing the role of Kazumi Asakura in the live-action adaption of the manga and anime series Mahou Sensei Negima. Her only collaboration with Yuki is the song Endless Sky, which she sang together with her fellow co-star Sara Wakatsuki.

Koshimizu, Ami
小清水亜美. Born Febrary 15, 1986

Nina Wang is the character she dubbed in the anime My-Otome and Tenma Tsukamoto, the heroine of the anime School Rumble. Ami is mostly a seiyuu but she also performed Storm, the ending theme of My-Otome OAV and Hoshi ga kanaderu monogatari in My-Otome original sound track 2. She already released her first album, but there were no songs composed by Yuki.
Official Site

Kubota, Keiko
窪田啓子. Born December 5, 1985

She is a former member of Itokubo, a duo with Ito Ayaka. Unlike most of Yuki's vocalists, Keiko sings with a deep low voice in Yuki's compositions. As FictionJunction KEIKO, she sang Kaze no Machi e, an insert song of the anime Tsubasa Chronicle, and lately, contributed to lead vocals on FictionJunction's Everlasting Songs album, and is a regular vocal in Yuki Kajiura's lives . As Kalafina, she is part of the main vocals and performed the seven themes of Kara no Kyoukai. After 1 year from Kalafina's disbandng in 2017, Keiko announced that she is launching a solo career, as "KEIKO" contracted by avex. In this new solo career Keiko is mostly using a more high pitch voice than the deep she's known for in Kajiura works. She returned in Yuki Kajiura Lives after 1 year from the Kalafina disbandment, and performed again in Yuki Kajiura Lives vol#15.
Official Site: FictionJunction | Official Site: Kalafina | Official Blog
Solo career with avex: Official Site: KEIKO | twitter

Kuwashima, Houko
桑島法子. Born December 12, 1975

A famous seiyuu, Kuwashima Houko dubbed Margaret in Madlax and Kirika in Noir, for which their OSTs were composed by Yuki. If you have seen Gundam Seed and Gundam Seed Destiny, she played the role of Flay and Stella.In addition, she sang Shinkai no Kodoku, an insert song in Gundam Seed Destiny composed by Yuki. She also performed the Japanese version of Canta Per Me and well as the song Aime moi (included in the NOIR blanc dans NOIR album). She has also released some solo albums, one of them, Junsyoku brilliant also contains the 3 aforementioned songs composed by Yuki. In late 2015, she release the album HouKo ChroniCle where "canta per me" and "shinkai no kodoku" as contained, as some of the lights of her career. web page at Flying Dog

Risa Oribe known as LiSA took vocal lessons during her junior high school years. Following an audition held at the Nippon Budokan, she decided to become an artist. She made her major debut in 2010 as a vocalist of in-anime band Girls Dead Monster from TV anime Angels Beats, singing songs from composer and scenario writter Jun Maeda who discovered her. In 2011, she made her solo debut with her mini album "Letters to U". LiSA has sung hits for many of popular anime, such as Fate/Zero with "Oath Sign" (#5 on Oricon) or Sword Art Online with "Crossing Field" (#5 on Oricon) and has become since then one of the biggest names and most awaited artists in the anime industry. Having performed two times in Nippon Budokan (2014 & 2015). Simultaneously with record holder single "Gurenge" used at the OP theme of popular TV anime serie Kimetsu no Yaiba S1 (2019) (#3 on Oricon), her collabation with Yuki Kajiura started with ending song "from the edge" under the stage name FictionJunction feat. LiSA used as ED for KnY. In 2020, Yuki Kajiura composed "Homura", LiSA's biggest hit yet, used as the theme song for the movie of the same franchise. The song marked her first appearance at #1 on Oricon, became the longest-running chart-topper on the chart by staying 11 consecutive weeks at #1. It won the Grand Prix at the 62nd Japan Record Awards among others. It also peaked at #8 on the Billboard Global 200 and as of 2021 has reached 221 million views on her Youtube channel. In late 2021 it was announced that Yuki Kajiura would compose her new OP and ED theme songs for the first 7 eps of the second season of KnY.
Official Site | twitter | Youtube | facebook | instagram | tiktok |

Luna, Haruna
春奈るな Born October 11, 1991

Haruna Luna loved to sing since her childhood, and when she became fan of anime, she challenged the "Rental Magica singer audition" at age of 15 years old, and was selected to sing the main theme for the "Rental Magica" web radio show . Later, while working as a model of the popular fashion magazine "KERA", she drew public attention by becoming finalist of the "4th Anime Song Grand Prix of Japan" competition. On May 2, 2012 she will release her debut single, starting that way her Jpop career. The single will be titled Sora wa Takaku Kaze wa Utau and the title song will be composed by Yuki Kajiura, and used as 2nd Ending Theme for the TV anime "Fate/Zero" for which she's also scoring the music.
Official Site | Official Blog | Official Facebook page

Deb Lyons has performed on Fiction, and her most well-known work with Yuki Kajiura is the Image Theme of Xenosaga II and all its various incarnations throughout the soundtrack of Episode II and III. She is friends with Emily Bindiger and they have also performed together. Official Site

Makino, Yui
牧野由依. Born January 19, 1986


Yui Makino is a voice actress and singer. Her role of Sakura, from Tsubasa Chronicle anime, is one of her most popular ones. With Yuki Kajiura she sang "you are my love", "Tsuki no Shijima", and "Synchronicity", opening of Tsubasa Tokyo Revelations. She released these songs in her own albums too, with Yume no Tsubasa being in her Tenkyū no Ongaku 1st album, and synchronicity and Tsuki no Shijima in her  Makino Yui 2nd album, where she replaced original chorus with her own. Official Site

Masai, Hikaru
政井光 Born July 2, 1987

She is one of the member of Kalafina and was chosen by Yuki from among 30,000 people who tried out for Sony Music's audition in 2007. Hikaru was born in Toyama (Toyama prefecture). Contrary to Wakana or Keiko, Kalafina is the first project in which she collaborated with Yuki, after chosen at the Kalafina audition. She made her debut on sprinter single and performed for the first time at the the Kalafina opening act of on Yuki Kajiura LIVE Vol.#2, and stayed as a Kalafina member until the group's disbanding in 2017. She launched her solo career around June 1, 2019, by releasing new song on her Youtube channel as "H-el-ical". She returned as Kajiura vocalist by being guest vocal at Yuki Kajiura Live vol#16.
Official Site: Kalafina | Official Blog
Solo career: Official Site | twitter | facebook

Minami, Omi
南央美. Born July 13, 1968

Wife of the seiyuu Yuji Ueda, Minami Omi aka Mari Akutsu is a long-time seiyuu as well. Lately, she dubbed Euphemia Li Britannia on Code Geass: Lelouch of the Rebellion. In 2002, on the anime Aquarian Age, she has dubbed Asumi Hogetsu and Kafuko Kakugeiin. But doing the seiyuu for two characters on the same anime was not enough for Minami, on Aquarian Age ~ Sign for Evolution SPHERE.4 Influential E.G.O. she sang Fuyu no Seiza and Gin no Hashi from which was, afterwards, recorded a second time with Wakana, Keiko and Kaori as vocals on Everlasting Songs Album. Official Site

Miyamura, Yuko
宮村優子. Born December 4, 1972

Known as the dubber of Asuka Langley Soryu in Neon Genesis Evangelion and Alyssa Searrs in My-HiME, Miyamura is more than a simple seiyuu, she's also actress, singer and director of auriography. She was born in Kobe (Hyōgo Prefecture) as Seki Yuko (関優子) and graduated from the theater division of the Tōhō Gakuen College of Drama and Music. As a seiyuu, she is working with Techno Sound, and as a sound director, she is affiliated with Japan Action Enterprises. She sang It's only the fairy tale in Mai-HiME ORIGINAL SOUNDTRACK Vol.1 HiME in 2004, it is the only song composed by Yuki where we can hear Yuko's voice.
Official Site | Official blog

Nanri, Yuuka
南里侑香. Born March 13, 1984

Main vocalist in the FictionJunction YUUKA project. She was originally a member of the South Aoyama Female Opera Group (Nansho), and sang in musicals and stage performances, where she was said to have been first discovered by Yuki. In 2001, she began professional voice acting and has been heard in several animes including Gunslinger Girl and Mai-HiME. She was also part of Tiaraway along with Chiba Saeko. FictionJunction YUUKA is arguably one of Yuki's most well-known collaborations.
Official Site: FictionJunction | Official Site: FictionJunction YUUKA | Personal Blog

Nishina, Kaori
仁科かおり (alternatively: 仁科薫理 ). Born October 21, 1970

Kaori Nishina often sings in Yuki's compositions as chorus. She can be heard in FICTION (2003), Destination (2005), circus (2007), Melody, Everything, and soundtracks such as Aquarian Age, Velveteen Rabbit, and Madlax. She attended AnimagiC 2004 in Germany with Yuki and Konno Hitoshi. Apart from her collaborations with Yuki, she writes songs and sang dream of love from Dance Dance Revolution SuperNOVA2. Kaori Nishina has collaborated with various artists such as Ayumi Hamasaki, Anna Tsuchiya, AKB48, Miki Imai, Tomoyasu Hotei, Yuki Koyanagi, Hitomi Shimatani, Nanase Aikawa, sayaka, nao, AAA, and more.

Oda, Kaori
織田かおり. Born May 11, 1988

Kaori Oda is a member of Sound Horizon, CHIX CHICKS (the former group BJ Girls), and collaborated with Yuki in the FictionJunction KAORI project and is now part of united group FictionJunction She sang two insert songs Tsubasa and Dream Scape composed by Yuki for the anime Tsubasa Chronicle. She has also sang the kajiurago songs "until you find a light – op theme #5 ", "a fruitless love" in Rekishi Hiwa Historia OST II. The single Calling she released, is the ending theme of the anime Baccano! composed by Yuki as well but released under her own name. We can also hear her voice in the opening of Luminus Arc nintendo DS game, Wild Arms XF PSP game, and also in Ouzoku-Band's Cross Peace album and in Haruka Shimotsuki's Lip Aura album.
Official Site: FictionJunction | Official Site: Sound Horizon | Official Blog | Official Twitter

Ogawa, Noriko
小川範子. Born July 20, 1973.

At the age of 14, she released her first single and began her long J-pop career. She is also an actress and played in two films. Noriko produced 23 singles and 15 albums. She tells the story of The Velveteen Rabbit, a children's novel written by Margery Williams in the first CD of the album Fantasy Sound & Reading: The Velveteen Rabbit. Yuki participated to the elaboration of the background music in the first CD while in the second, she composed all tracks. Noriko performed the song "Velvet no Inori" in the end of the first CD.Official Site

Okina, Reika
翁鈴佳, March 18, 1986

Reika is a Japanese singer and song writer, born in Fukuoka, Japan. The time she found interest for music was during high school's cultural festival. Later she enrolled in a music school, during which she got her major debut. The major debut into the music industry was with the single Tsuki no Curse, released in May 25, 2005, composed by Yuki Kajiura for the anime Loveless. However Reika sung only the title song which was used as OP, the c/w song, Michiyuki (ED theme), was performed by Kaori Hikita who later also covered Reika's Tsuki no Curse song. After two years from graduation, Reika worked as radio personality in a weekly live radio broadcast in Kitakyushu. She also actively started composing and performing live. She released her first original full album, Aiueokina, on September 17, 2010.
Official Blog | Twitter account

Ootaki, Wakana
大滝若菜. Born December 10, 1984

Wakana participates, like Keiko Kubota, in FictionJunction and Kalafina projects. She sang Hikari no Yukue and Where the lights are in Shin Kyuuseishu Densetsu Hokuto no Ken Raoh Den Junai no Shou / Yuria Den ORIGINAL SOUNDTRACK I as FictionJunction WAKANA. As the prominent vocal of Kalafina, she performed the seven themes of Kara no Kyoukai. She also sang paradise regained in El Cazador OST 2 and provided vocals for the Sekai Satoyama, Pandora Hearts, Rekishi Hiwa Historia OSTs as WAKANA as well well as in the Kara no Kyoukai soundtracks as Kalafina. Wakana was present in all Kalafina performances and Yuki Kajiura LIVE volumes up to vol#13. After Kalafina's disbanding in 2017, Wakana stayed in spacecraft produce, left the Kajiura family, and laucher her solo career, under Flying Dog as "Wakana"
Official Site: FictionJunction | Official Site: Kalafina | Official Blog
Solo career: Official JVC Site | Youtube |
Sara, John Jr
Born in 1963 in Alta, Norway

Johan Sara Jr. was born in Alta and grew up with reindeer herders on the vast snow-covered tundra in the arctic north. He is now settled in the Sami town of Maze. The Sami songs, the joik, one of Europe's oldest song traditions, took the sounds of nature; the wind, the tundra and the sounds of the animals, and let the Sami shaman, the noaidi, express it as music.
Johan Sara Jr. has through his own unique expression continued a thousand year old tradition by adapting the joik to his reality and his contemporary time. Johan Sara Jr. is one of the world's best performers of joik. His unique combination of joik and contemporary elements provides a hypnotic and meditative sound, which has been praised both at home and abroad. He has released many albums, his latest one is ORVOS. With Yuki Kajiura he provided vocals for the song "Heigen" of her 2nd solo album Fiction II.
Official site | Youtube channel | My space
Shaylee Mary
有坂美香 Born June 28, 1974

Shaylee learned piano at the age of 5 and started composing at 6. In 2009, she provided music as composer to major female artists. Then, she received vocal lessons during 2 years and created her own vocalization method. Following the Japan Earthquake in 2011, she took part on several supporting activities and decided to create music that would support people's hearts. In 2015, Shaylee made her debut as vocalist with the "Traditional Songs" folk-album. Her arrangement of "Auld Lang Syne" exceeded 3 million views on YouTube. Her songs can be classified under the healing genre, and are used in healing and therapy institutes as well as hospitals and welfare facilities. Since 2015, she's the vocalist of healing new age unit "SEIRIOS". The album "Ao no Sirius" (2019) reached the first place in Healing New Age category on Amazon Store rankings. Prior to this in 2018, she won the Japan Academy Prize for Outstanding Music for the movie "Hanochi" and collaborated for her original 1st album "Light and Shadow" with composer Tamiya Terashima. Shaylee is also credited in several anime and games such as, Fate/Stay Night Heaven's Feel 3 movie (2020) where she sung vocals for the soundtrack ("in early spring", "you were always brilliant"), that marked her debut with Yuki Kajiura. Being familiar with lives, she performed as guest vocalist at "Yuki Kajiura Vol.#16 Soundtrack Special" in 2021.
Official Site | twitter | Youtube | instagram | facebook |

Sayuri goes with the artist name "酸欠少女さユり (asphyxia shoujo sayuri)" and is a singer/songwriter. Sayuri started singing in junior high school, and is currently (2015) 19 years old. She co-operated with YKBX (visual artist with actions inside and outside Japan) and did talk and live events with 2.5dimensions. She debuted as anime artist with her single "Mikazuki (ミカヅキ)" Ending Theme of Ranpo Kitan: Game of Laplace. Yuki Kajiura wrote (composition, lyrics) the title song of her 2nd single, titled sore wa chisana hikari no yo na「それは小さな光のような」, Ending Theme of Boku dake ga inai machi anime.
official site | twitter | tumblr | instagram | Youtube channel | Facebook

Seki, Tomokazu
関智一. Born September 8, 1972

Shoot from Gundam Seed is the sole song composed by Yuki which is performed entirely by a male vocalist : Tomokazu. He is mostly known as a seiyuu and dubbed Sagara Sousuke in Full Metal Panic or Yzak in Gundam Seed series. He also played in live action movies like Cosmos X. As a singer, he produced three albums but they didn't contain any songs composed by Yuki. Tomokazu Seki Shrine

At the age of 16, Shuri won a contest co-sponsored by Fuji Pacific Music and Zephyr Entertainment Okinawa. In 2014, she was selected as the vocalist of "Fantasy Rock Orchestra" by Rui Nagai and others, under the name "MIZUKI" and from 2016, started activities as "MIZUKI da Fantasia". She performed live during more than 5 years and eventually started a new project under the name "shuri" in 2021. Her powerful voice was noticed by Yuki Kajiura, who selected her to sing an insert song in Movie "Princess Principal Crown Handler 2" under the name FictionJunction feat. shuri.

Shinada, Yuri (Formerly Yuri Kasahara)
新南田ゆり (formerly 笠原由里). Born April 17, 19xx

She studied in the Star Woman High School of Urawa and the Toho Gakuen School of Music, majoring in singing, and minoring in piano. She also went to Italy to continue her operatic studies. During her stay in Italy, she passed many auditions for operas, and performed in various music festivals, and was regarded as one of Japan's finest vocalists.
Kasahara has recorded several commercial tunes, and has also written lyrics for operas such as Love Believing, Duoro no Aka SHOES, and Aoi Hitomi.
She has been collaborating with Kajiura since 2001, and has sung in the soundtracks for Noir, .Hack//Liminality, Madlax, Le Portrait de Petite Cossette, Mai Otome, Elemental Gelade, Pandora Hearts, Rekishi Hiwa Historia, Puella Magi Madoka Magica, and Fate/Zero, as well as Kajiura's solo album Fiction. She was also a guest in Yuki Kajiura Live Vol. #6, Vol. #9 and Vol. #10. Official Site

Strother Joelle (Artist name: Joelle)
ジョエル Born September 26th, 1980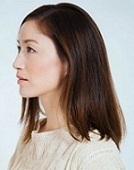 Joelle was born in USA (Salt Lake City, Utah) before moving to Akita, Japan where she was raised. As the third daughter of American father and Japanese mother, she is fluent in speaking both English and Japanese. Her influence for music came from her father, who is also a musician. Her angelic yet powerful voice reflects a beautiful mixture of those two cultures. Her name came from Billy Joel, whose music her father enjoyed.
Joelle began singing and composing lessons at age 2, piano lessons at age 5, and in high school she took vocal lessons from an opera singer. Finishing high school, she began music study at Yamaha Music Institute and she later received the school's first scholarship. where she also started her music career by writing and recording songs.
In 2004, she married her husband, Clinton Strother. In 2006, she made her major debut with Universal Japan, performing her song, Lucky Maria, for the TV-series and movie, TRICK. Later on she moved under the KING RECORDS label, releasing the jazz album, Love Letters, in 2007. In 2010, she formed a music duo with her husband, called Joelle & Clinton.
She has sung for NHK TV programs, a TV drama, games (FINAL FANTASY XⅢ-2), and has recorded many commercial songs. She has also been a guest singer for Sound Horizon/Linked Horizon (Ido e itaru Mori e itaru Ido, Märchen, Nein etc).
In 2011, she moved to New Zealand, her husband's homeland, but still frequently visits and gives concerts in Japan.
In 2016, Joelle sung Australian and Japanese national anthem at international women's basketball games" Mitsui Fudosan BE THE CHANGE CUP".
She starts solo music activities in Tokyo from 2017 spring in which year she also started working with Yuki Kajiura, by singing the theme song for the Chinese movie L.O.R.D: Legend of Ravaging Dynasties that Kajiura-san composed the soundtrack for. In 2018, she joined Yuki Kajiura Live vol#14 as one of the main vocalists, after Yuki Kajiura left her agency Spacecraft Produce. Joelle also accompanied Kajiura in her AnimeExpo 2018 visit. Her first official appearance in a Yuki Kajiura realised work was in 2021, with Joelle providing vocals for Fena: Pirate Princess ORIGINAL SOUNDTRACK. (sources of text: 1, 2, 3, 4)
twitter: @Joellevoice | official twitter | instagram  | official website | Blog
Takashima, Hinano
高島一菜 born Mar 8, 2006


Hinano Takeshima, under the stage name Hinano, debuted her career at age 14 after winning the "DEEMO THE MOVIE Utahime Audition" (DEEMO being initially a mobile game) held by Pony Canyon to select a singer for the theme song written by Yuki Kajiura for the movie, and with "inside a dream" with vocals by Joelle, used as sample. The audition attracted over 1,400 participants from all over the world, with a jury of four persons including Yuki Kajiura. Following three rounds (the third one being broadcasted on Anime Expo Lite 2020 where the winner was announced). The movie screening was delayed to early 2022, with Hinano releasing her debut EP "nocturne", including the theme song, as well as covers from famous songs of the game. The young singer is already having high ambitions, with her dream being to become a world-class singer.

Tanaka, Remi
田中玲美 Born January 6, 1977 in Tokyo

REMI is a Japanese classically trained soprano. She started classical singing in high school at 16. She also used to be in the wind instrument music club while in school, playing the flute and clarinet. After graduating from high school, she majored in classical music and musicals in a Music school. After graduating she started off as a free vocalist, and every month was performing music that she had written with her friends from school. One of her first works as a professional singer is the ending theme of the game "Memories Off 2nd" titled "Ashita Tenki ni…". She has worked with composers Yasuharu Takanashi (Naruto, Shiki, Fairytail, Toriko etc.), Hiromi Mizutani and other Team-MAX members. She has also been a member of the band "Sound Horizon", appearing in the releases of Shonen wa Tsurugi wo…, Roman, Seisen no Iberia, Moira, and Märchen. Remi was also present at the "DreamPort 2008" concerts, a collaboration between Sound Horizon and Yuki Kajiura. She's also releasing solo works under the nicknames REMI and Ventoarioso. Remi collaborated for the first time with Yuki Kajiura on the Sword Art Online anime Original Soundtrack I, providing vocals for the tracks "Swordland", "We have to defeat it", "Luminous Sword", "A Narrow Escape", "First Town". She's also confirmed that she sung BGM for Rekishi Hiwa Historia (ost 3 coming out Feb 19, 2014).
Official Blog | Official Site

Tanaka, Rie
田中理恵. Born January 3, 1979

A veteran voice actress, Rie Tanaka has provided the voices of well-known characters such as Lacus Clyne (Mobile Suit Gundam SEED), Chi and Freya (Chobits), and Suigintou (Rozen Maiden). Her singing career is also extensive. With Yuki Kajiura she has collaborated for songs of the anime Mobile Suit Gundam SEED DESTINY, "Fields of Hope", "Mizu no Akashi", "Shizuka na Yoru ni" – where YK does lyrics and arrangement only -, wich remain among Rie's most popular songs. Official Site

Tokyo Konsei Gashodan
東京混声合唱団 (Tokyo Philharmonic Chorus)

The Tokyo Philharmonic Chorus, founded in 1956, is a choir of professional vocalists, which was formed by Tanaka Nobuaki and some twenty graduates of the vocal course at Tokyo University of the Arts. Its predecessor was "Ensemble Society", of which Tanaka was a member. Currently TPC is is run by Association for Promoting Choral Music, and is based in Dai-ichi Seimei Hall in Tokyo and Izumi Hall in Osaka. It performs 200 concerts a year, including regular concerts.
In addition, it engages in various musical activities such as teaching at elementary/junior high schools, commercial messages and TV programs, overseas performances, and commissions to compose choral songs as well as their first performances. Some of their most notable works are "Symphonic Poem "Himeji"/"Sumidagawa," "Suite "Kisetsu e no Manazashi," "Watashi no Negai"/ "Musei Doukoku," and "Shinano no Minwa ni yoru Mittsu no Ballad". With Yuki they performed chorus from various soundtracks like Xenosaga Episode II and III, Tsubasa Chronicle, El Cazador de la Bruja, Shin Hokuto on Ken, Kara no Kyoukai, Pandora Hearts, Fate/Zero, Sword Art Online and in Yuki's solo album "Fiction".
Official Site | Choir Members

Tomaru, Hanae
戸丸華江. Birth date unknown

Hanae Tomaru is a soprano singer and member of the a capella group, Ensemble Planeta. With Yuki, she sang Himeboshi, Mezame and Duran Shoukan from Mai HiME as well as most vocal tracks from the Kara no Kyoukai series. Hanae Tomaru also did vocals in 4 track of the soundtrack for the documentary TV series Rekishi Hiwa Historia, composed by Yuki Kajiura.

Toyoshima, Maya
豊島摩耶. Birth date unknown

Maya was chosen along with Hikaru from an audition of 30,000 participants held by Sony Music Japan and Yuki. In May 2008 the two were confirmed as the final members of Kalafina. Maya performed along with the three others in sprinter from the single sprinter/ARIA that was released on July 30, 2008. One day later, Kalafina performed the opening act of Yuki Kajiura LIVE Vol#2, singing oblivious, Kizuato, ARIA, and sprinter. However, Maya was absent from the two subsequent singles, fairytale and Lacrimosa. In May 2009, Sony officially announced that Maya would no longer be participating in Kalafina, which continued as a three-person group.

Wakatsuki, Sara
若月さら. Born November 24, 1989

The youngest vocalist who collaborated with Yuki, Sara sings with Mihoko Kondo Endless Sky, the 6th ending theme of the TV live-action drama Negima! Magister Negi Magi composed by Yuki, wherein she played the role of Asuna Kagurazaka.
Official Blog

Yoshida, Akiko (Stage name: KOKIA)
吉田亜紀子. Born July 22, 1976 in Tokyo.

Akiko is a Japanese singer-songwriter who is best know for her contributions to
various anime and videogames. . Akiko gone to America in her childhood and early teen years to study at the Summer music school. In highschool she studied vocal music and opera, and later majored in opera at the Toho Gakuen School of Music. Before her debut Akiko sang Lost Home and Main Theme of the movie Rainbow, both songs composed by Yuki Kajiura. The two songs were first released in 1998 in the release DNA PRESENTS RAINBOW, and later in 2010 in Kajiura's The Works for Soundtrack. Later she debuted as KOKIA first with Pony Canyon in 1998 with the single "For Little Tail", and then continuing in Victor Entertainment. She created her stage name by reversing the syllables of her birth name, "Akiko".
Official Japanese Site | Official French Site | Official Blog