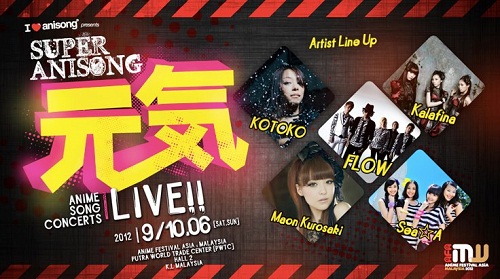 It has been announced by the Anime Festival Asia official Facebook account and
twitter that Kalafina are the last of the artists announced for this year's Anime Festival Asia 2012 (AFA) hosted between June 9 and 10, 2012 in Malaysia~! This will be Kalafina's first visit to this country. Other artists invited are FLOW, KOTOKO, Maon Kurosaki, and Sea☆A. Click to visit the AFA 2012 official site
Last year Kalafina were guest at the Anime Festival Asia 2011 hosted at Singapore, click to see the tracklist.
thanks to Tatsuma for the news!