March 13th, 2016
The sword art online website has updated with a new website for the upcoming movie. The new movie will be titled Sword Art Online: Ordinal Scale and has entirely new plot (not in the novels). It takes place after the Mother's Rosario arc. "Ordinal Scale" is a new game they enter to. The movie will screen on cinemas in 2017. The staff is so far exactly the same as in the anime, and thus Yuki Kajiura is confirmed for the soundtrack.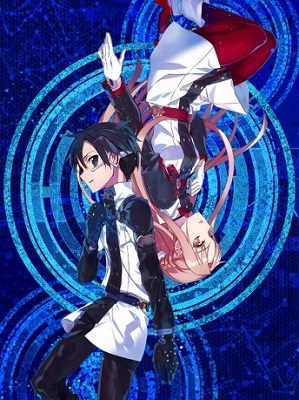 STAFF
Original Story: Rekl Kawahara
Director: Tomohiko Ito
Original Illustration &
Character Design Concept: abec
Character Design: Shingo Adachi
Music: Yuki Kajiura
Animation Production:
A-1 Pictures
CAST
Kirito: Yoshitsugu Matsuoka
Asuna: Haruka Tomatsu
There is a Japanese, a US, and German version of the website, while there is a new trailer out that doesnt add much.
thanks to Nightmare for the news!