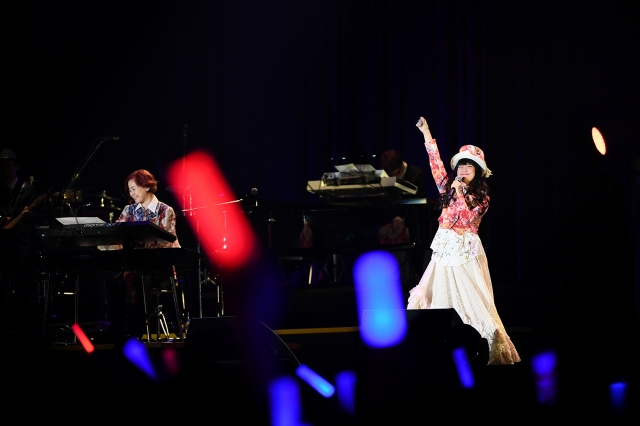 In February 2, 2019 Yuki Kajiura and FictionJunction YUUKA were invited to perform in the 10th anniversary live of Flying Dog label (previously called Victor Entertainment). Chiaki Ishikawa was also invited. To our surprise during Chiaki's performance, Yuki Kajiura came on stage See-Saw came together again as See-Saw again for the first time since 2006, and performed the song "Anna ni Issho datta no ni" ! FJ YUUKA also performed for the first time since 2014. Yuri Kasahara came on stage for "salva nos".
You can also check out the setlist of Composers Summit concert 2018, with the performance of Yuki Kajiura, Go Shiina, and Akira Senju!
Speaking of Go Shiina, a second trailer Kimetsu no Yaiba, the anime Go Shiina and Yuki Kajiura compose for, came out on Feb 15.
Other bits of news:
– Other Kimetsu no Yaiba music sample recorded from talk show (thanks to nightmare)
– Heaven's Feel lost butterfly posters trailer has bgm from the movie. (thanks to grunty)
…by the way, the lyrics for Aimer's song "I beg you" are up!
thanks to Smiley  and Kowz  for the big news. (and sorry for the huge delay!)