May 12th, 2013
Yesterday the big concert happened. Yuki Kajiura, Kalafina, FictionJunction, Yuuka, Asuka, and guests Hanae Tomaru, Eri Itou, Yuri Kasahara, Emily Bindiger, Remi Tanaka, the musicians and guest accordionist Sato Yoshiaki and flutist Rie Akagi, filled a 5 hours concert performing 53 songs, most of them previously seen again but performed with awesome vocal combinations! CPM members Kugayama, Hatouchan, yuki.n, meerkat, Kagaribi no Hanabira were there and reported details on which singers sung each song, and more. It was reported that cameras were recording the concert, so we can start praying it comes out on BD 🙂
You can see the live's setlist by clicking below!
In other news, in this week's GUNDAM SEED DESTINY HD REMASTER episode (7) was featured a "Re-tracks" ver of "Fields of Hope" by Rie Tanaka (composed by Yuki Kajiura), called Fields of hope ~ReTracks. We're awaiting to see what will be the coupling song, if it will be released as single, like it happened with Anna ni issho datta no ni and Akatsuki no Kuruma.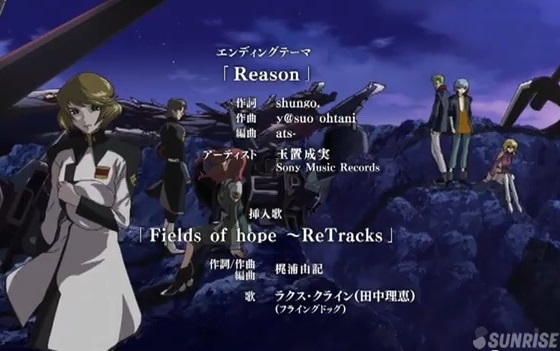 Thanks to joel_jman for the fields of hope news!
[EDIT] Here are some Reports made by the forum members that attended the Yuki Kajiura LIVE vol.#10: