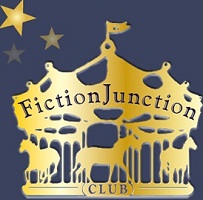 Today, it was announced by the FictionJunction CLUB official site, and also via Yuki Kajiura's twitter that, to commemorate the club's third anniversary, they will release a single exclusively for the club's members. The single's title track is "sing a song", the theme song of the club, and the c/w "silent moon", an acapella song originating from Yuki's amateur days with Chiaki, before officially becoming See-Saw! Both songs are expected to be performed by the FictionJunction and Kalafina singers.
More information about the single, like the release date, the product code and the recording label will be released in March's FJC newsletter. Please note that in order to join the FictionJunction club, you must have a Japanese mailing address. Alternatively, you can employ one of several Japanese fan club services (e.g. mukunoki) to redirect the mail for a price that is unfortunately more than double the cost of actual club membership T_T.
Thanks to elcazador for the news!
[EDIT 28/1/12] The long-awaited Fate/Zero Original Soundtrack vol.1 tracklist has come out! Remember that the soundtrack is included as bonus into the Limted Edition of Fate/Zero Blu-ray Disc Box, that will also get released at North America. Click below to see the tracklist:
Thanks to grunty for the tracklist!